Colonel Anne is the forgotten heroine of the 1745 Jacobite Rising
Join our campaign to provide her with a fitting memorial
at her last resting place
On Thursday July 20th 2023five members of the cast appeared in Jacobite costume at North Leith Churchyard for a peaceful demonstration in favour of our heroine
Colonel Anne.
This was reported in the Edinburgh News and the Edinburgh Reporter and was also the subject of an interview with BBC Radio Scotland.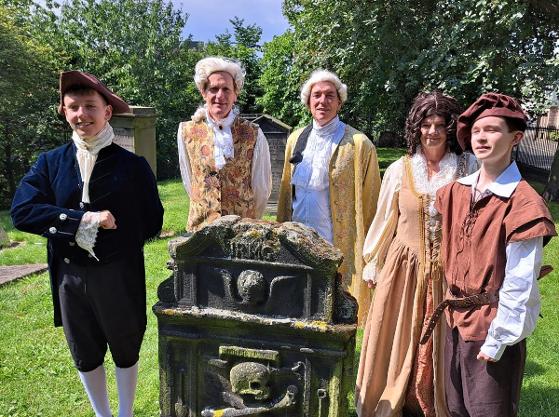 Jamie Mein, James Shirreff, John McEwen,
Carol Robson, Logan Robertson
Colonel Anne died in Leith in 1784, aged 61, and was buried in North Leith Churchyard, close to the beautiful Water of Leith.
No gravestone has survived, only a metal plaque which commemorates her and some others buried there (see below).

We propose to put that right by getting a free-standing stone installedin the churchyard in her honour.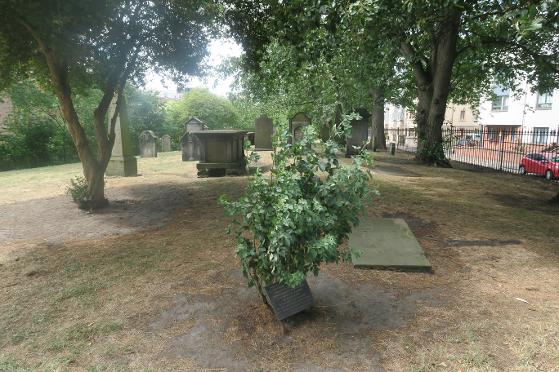 The existingmemorial plaque hidden under a rose bush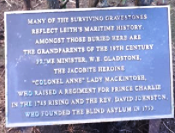 Transcription:

"MANY OF THE SURVIVING GRAVESTONES
REFLECT LEITH'S MARITIME HISTORY.
AMONGST THOSE BURIED HERE ARE
THE GRANDPARENTS OF THE 19TH CENTURY
PRIME MINISTER W. E. GLADSTONE,
THE JACOBITE HEROINE
"COLONEL ANNE" LADY MACKINTOSH,
WHO RAISED A REGIMENT FOR PRINCE CHARLIE
IN THE 1745 RISING, AND THE REV DAVID JOHNSTON
WHO FOUNDED THE BLIND ASYLUM IN 1793"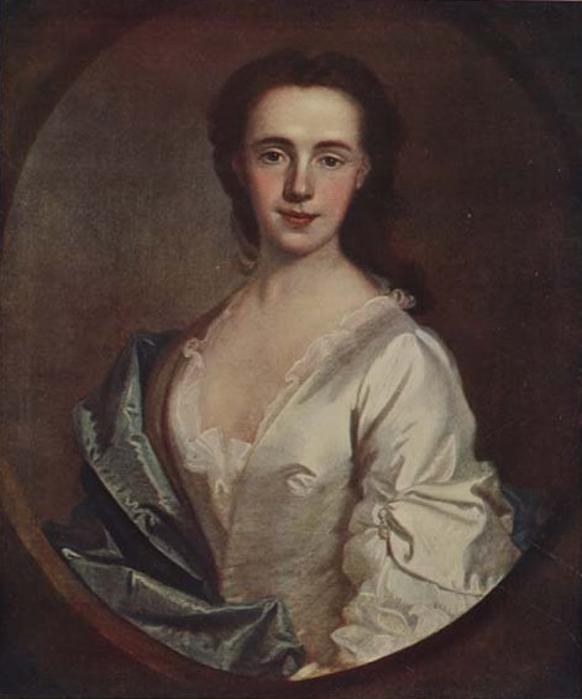 Anne Mackintosh, portrait by Allan Ramsay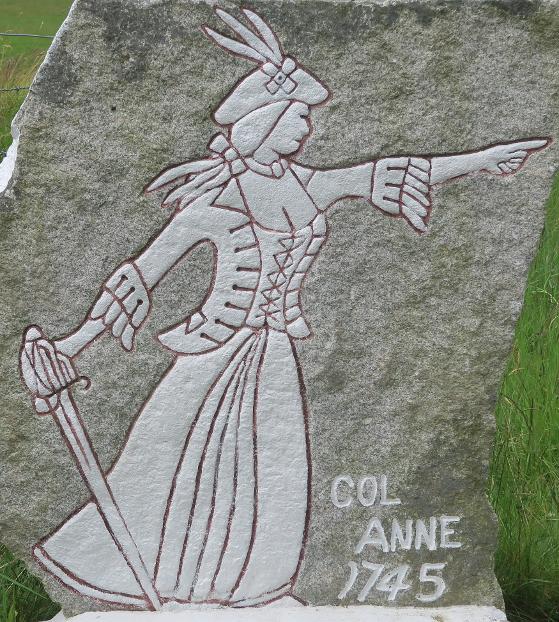 Colonel Anne's memorial stone at Braemar
We would like Colonel Anne's memorial to be more than a footnote.
Please join us in seeking a way to commemorate her that will be an added adornment to a beautiful public space.
Contact davidshirreff@gmail.com